potential metabolic benefits
to food and beverage matrices
Metabolic disorders are a relevant public health issue. According to recent statistics, approximately one in three adults in the United States has a metabolic syndrome, that is, they have a condition that can increase the risk of heart disease, a stroke and/or blood sugar imbalances.
The most recent data according to FAO, IFAD, PAHO, WFP and UNICEF indicate that 93.5 million people suffered from severe food insecurity in Latin America and the Caribbean in 2021 —an increase of 29.5 million compared with 2019—and that severe food insecurity has increased at the fastest rate in South America, where it has tripled since 2014, from 22 million to 65.6 million people.
Eating a healthy and balanced diet can offer numerous benefits for our health and wellbeing. A diet rich in nutrient-dense foods like fruits, vegetables, and lean proteins can provide us with vital nutrients to fuel our bodies and support overall health. Additionally, consuming foods of high mutritional value like those containing omega-3 fatty acids, vitamins and minerals may have positive effects on the organism due to their nourishing properties. By incorporating a variety of dietary components into our daily meals, we can ensure that we are consuming an appropriate balance of essential elements, such as micronutrients and macronutrients, that our bodies need to function optimally.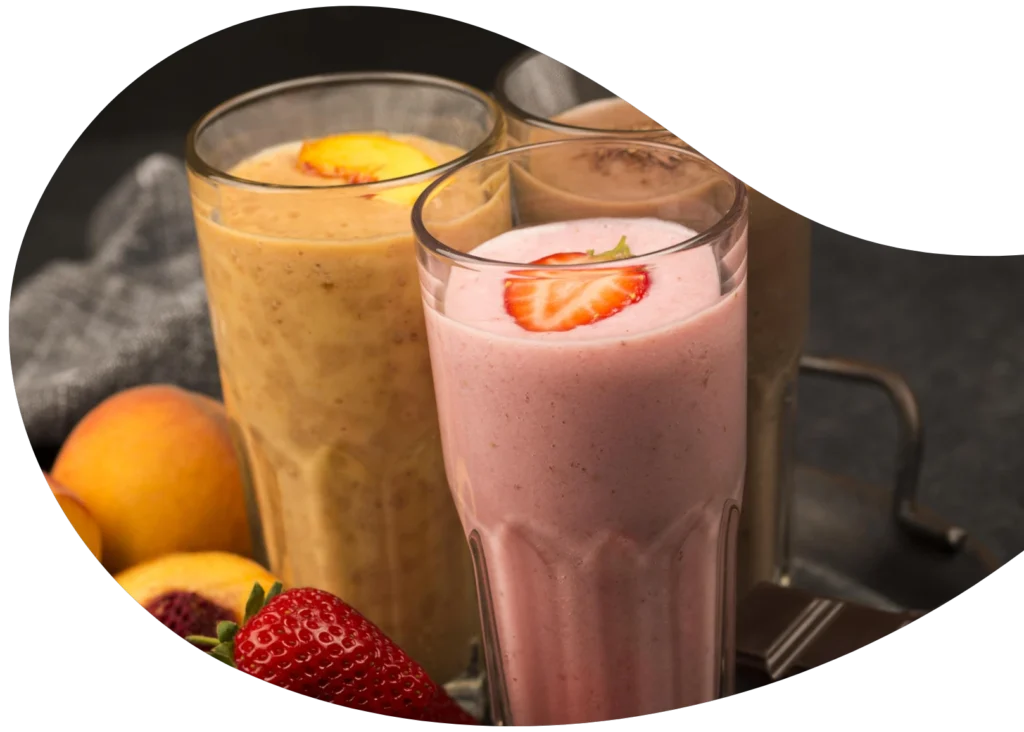 At Alianza Team, we understand the importance of addressing metabolic and cardiovascular diseases. Our experts have deep knowledge of lipid science and its effects on our health, and new approaches of food. Lipids are essential for proper body function, including storing energy, making hormones, and forming cell membranes. That's why we develop a unique formulation that uses the power of lipids and that can contribute to the wellbeing of consumers, containing specific polyunsaturated fatty acids, trace elements, polyphenols and plant sterols. For instance, studies have shown that polyphenols have antioxidant propertiess. Punicic acid, a type of conjugated linolenic acid (CLA) found in pomegranate seed oil, has been shown to have antioxidant properties. Studies have also suggested that punicic acid can contribute to lipid metabolisms. Overall, these compounds ofler promising benefits for the consumers wellbeing.
To understand the value of this new formulation we conducted a preclinical trial with 25 patients that had underlying metabolic conditions, it was administered daily for 8 weeks, with no dietary changes. The main results of this preclinical trial are shown and represented in the graphs: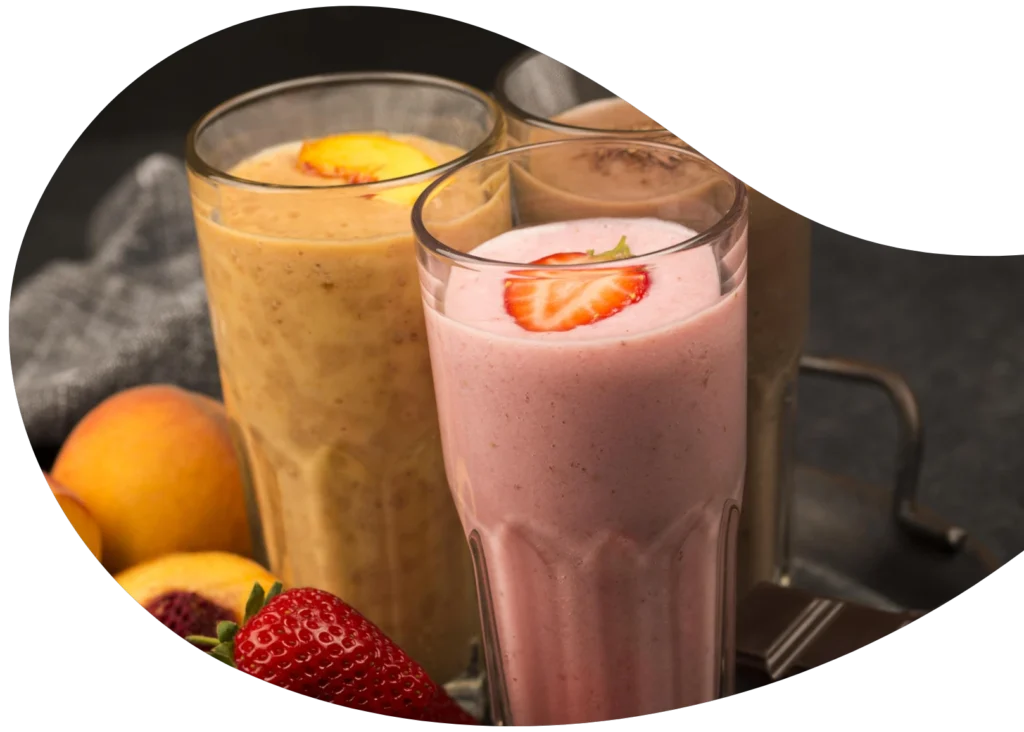 1. The blend of lipids that can help to support liver function, reducing the quantitative measurement of liver enzymes such as aspartate aminotransferase (AST) and alanine aminotransferase (ALT), which are commonly used as indicators of liver damage.
2. The satiety-inducing properties and energy consumption can be linked to an increase in the secretion of leptin and irisin, hormones that are involved in regulating appetite and energy balance.
3. Insulin-enhancing properties that can be associated with an improvement in the function of pancreatic beta cells, leading to an increase in insulin secretion and better glucose uptake by cells.
4. Anti-inflammatory action that can reduce chronic low-grade inflammation, which can be linked to the development of metabolic and cardiovascular diseases. PCRus, a more precise measurement of low-grade inflammation, 15 used to evaluate a patient's inflammatory status and monitor the body's response to treatment.
5. Sugar-balancing properties due to the ability to increase the sensitivity of cells to insulin, that can promote the uptake of glucose and can reduce the negative consequences associated with high blood sugar levels, such as oxidative stress and damage to organs and tissues.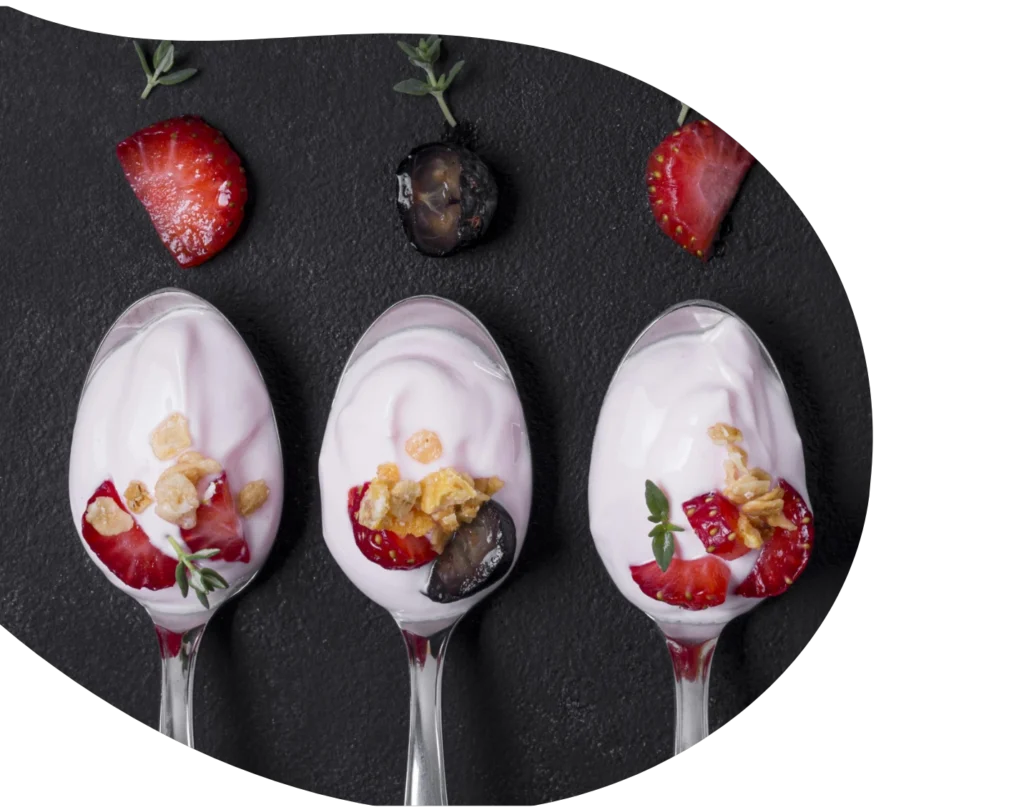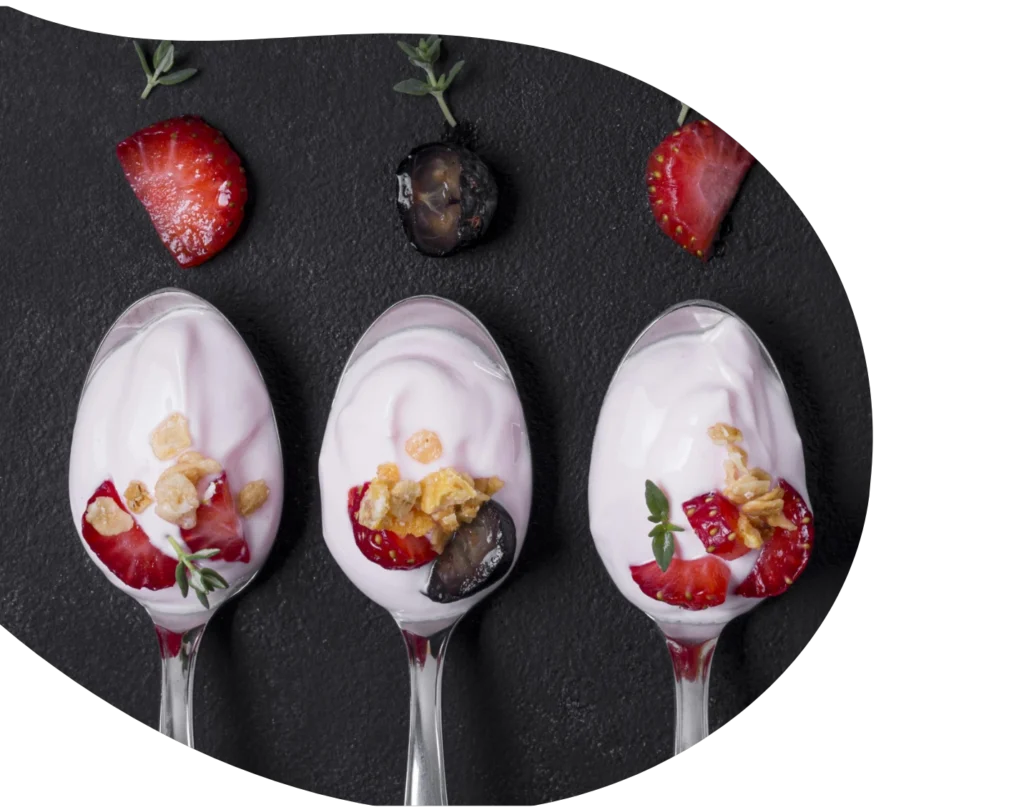 We observed favorable changes in insulin sensitivity, glucose tolerance, body fat distribution and inflammation, but these effects and their durability will need to be assessed more extensively in future studies.
Join us in our mission to nurture a better tomorrow by leveraging our experimental knowledge and expertise to create innovative products that promote wellbeing. Our team of experts has generated valuable insights through prototyping and monitoring the shelf-life of powdered and emulsified products with different fruit flavors, allowing us to create customized solutions to meet the specific needs of consumers. We have the knowledge and experience to help you create a winning product. With our deep understanding of the science behind lipids and their effects on wellbeing, we can help you design products that deliver benefits to your customers.
To learn more, we invite you to read our publication, "Impact of a Formulation Containing Unusual Polyunsaturated Fatty Acids, Trace Elements, Polyphenols and Plant Sterols on Insulin Resistance and Associated Disturbances, 2020". Get in touch with us today to find out more about our solutions.
Peláez-Jaramillo, M. J., Valencia-Enciso, N., Cárdenas-Mojica, A. A., Gaete, P.V., Scher-Nemirovsky, E. A., Gómez-Arango, L. F., Colmenares-Araque, D., Cas-tro-López, C. A., Betancourt-Villamizar, E., Jaimes-Madrigal, J., Alvarez, C. A., Jiménez-Mora, M. A., Quiroga-Padilla, P.J., Puerto-Baracaldo, D. K., & Mendivil, C.O. (2020). Impact of a formulation containing unusual polyunsaturated fatty acids, trace elements, polyphenols and plant sterols on insulin resistance and associated disturbances. Diabetes Therapy, 11(1), 229-245. https://doi.org/ 10.1007/s13300-019-00721-z
FAO, FIDA, OPS, PMA y UNICEF. (2023). Panorama regional de la seguridad alimentaria y nutricional – América Latina y el Caribe 2022: hacia una mejor asequibilidad de las dietas saludables. Santiago de Chile. https://do1.org/10.4060/cc3859es
National Heart, Lung, and Blood Institute (Mayo 27 de 2022). ¿Qué es el síndrome metabólico?. Síndrome Metabólico. https://www.nhlbi.nih.gov/es/salud/sindro-
me-metabolico
Khoo, H. E., Azlan, A., Tang, $. T., € Lim, S. M. (2017). Anthocyanidins and anthocyanins: colored pigments as food, pharmaceutical ingredients, and the potential health benefits. Food € Nutrition Research, 61(1), 1361779.
Hora, J. J., 8: Maydew, E. R. (2019). Pomegranate (Punica granatum L.) seed oil: A review of physiological and chemical properties. Journal of Agricultural and Food Chemistry, 67(7), 1637-1648.

Revolutionizing confectionery: LipidPlus transforms plant-based sweets with milk fat replication
Find out about our plant-based technology applicable to confectionery and other food applications that mimics the physicochemical and functional attributes of milk fat.


Vegetable oils in salmon nutrition
We work to achieve a salmon feed that is sustainable and has great nutritional value.

Maximizing cost efficiency with Mirror High Oleic technology in commodity oils
Say goodbye to the limitations of high oleic oils with Mirror High Ole…

How lipids could grant potential metabolic benefits
Find out how we identified some potential benefits in a specific combination of lipids.