Alianza Team has more than 75 years of experience with lipid blends and custom formulations sourced from various sustainable plant-based origins, delivering nutritional benefits.
While alternative proteins now constitute 50% of the feed supplied to salmon, integrating nutritional plant-based components into fish diets remains a significant challenge for the Chilean fish industry. Producers strive to provide fish with high nutritional value through their feed while ensuring the sustainability of the ingredients they use.
Over the past three decades, fish feeds have transitioned from being primarily marine-based to predominantly plant-based. In this context, vegetable oils have gained substantial prominence, contributing to nearly 20% of the feed content for salmonids.
Presently, thanks to a deep understanding of lipids, we recognize the pivotal role of vegetable oil formulations in salmonid diets. Substituting fish oil with vegetable oils could potentially compromise the nutritional quality of sea products for human consumption, as well as impact fish health and well-being.
At Alianza Team  —ranked as the 21st sustainable food company globally— our over 75 years of experience empower us to contribute to the creation of sustainable salmon diets. We achieve this through the careful characterization of vegetable oils and their effects. Rooted in scientific knowledge and expertise, we aim to supply the salmonid industry with lipid blends and tailor-made formulations sourced from diverse sustainable plant-based origins, delivering nutritional advantages for fish.
As part of our commitment to sustainability and our goal of generating value for both the industry and the planet, we have joined Red Pacto Global in Chile. We utilize 100% renewable energy in our local operations in that country, employ satellite monitoring for traceability and transparency in the palm supply chain, and collaborate with suppliers to promote regenerative agricultural practices. These practices, founded on holistic agricultural principles, positively impact soils, watersheds, ecosystem services, and communities.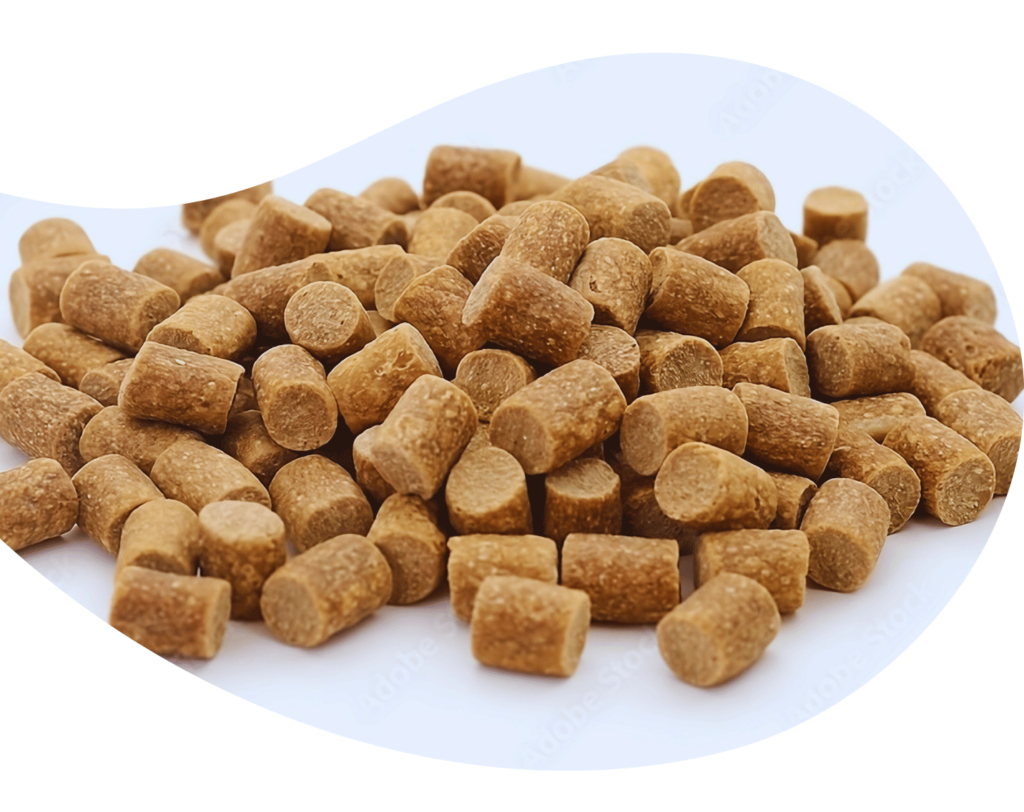 Furthermore, we are engaged in the Technological Program for the Local Production of Nutritional Inputs for Aquaculture in Chile. Here, we collaborate with companies, technological entities, and academic institutions to replace animal-based inputs with locally sourced plant-based alternatives. This initiative aims to reduce food production costs, enhance organoleptic and nutritional attributes, and drive the growth of salmonids.
Advancements in lipid innovations applicable to the industry can also influence pellet coatings. This ensures that the feed sinks at the appropriate rate and maintains its structural integrity upon contact with water, preserving its nutritional and energetic efficacy. In terms of supply, our manufacturing flexibility enables us to produce various solutions in flake, powder, or granule formats. We supply these solutions to the industry through a secure and dependable supply chain, adaptable to its specific requirements.
To learn more about our technologies and contributions to the Technological Program for the Local Production of Nutritional Inputs for Aquaculture (PTEC-INVA), we invite you to get in touch with our team.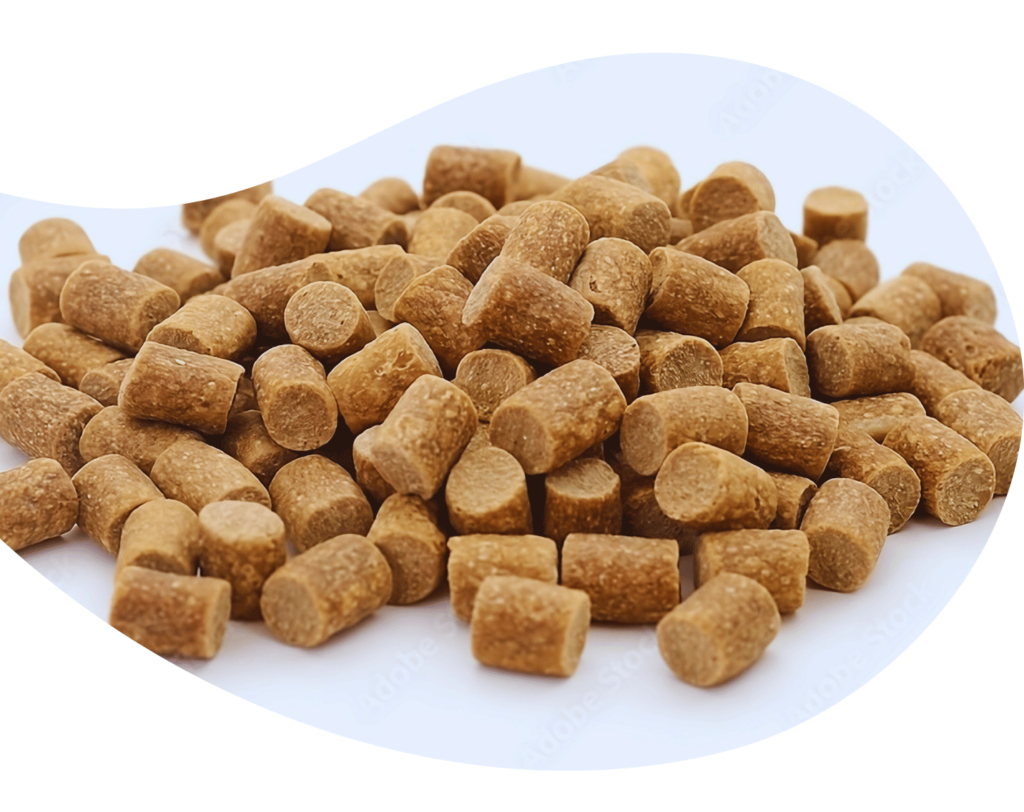 AQUA. (Abril 24 de 2018). Ingredientes vegetales y animales: Los nuevos protagonistas de las dietas de salmón. Reportajes. https://www.aqua.cl/reportajes/ingredientes-vegetales-animales-los-nuevos-protagonistas-las-dietas-salmon/#  


CORFO. (2021). Programa Tecnológico para la Producción Local de Insumos Nutricionales para la Acuicultura. Convocatorias. https://www.corfo.cl/sites/cpp/convocatorias/pt_insumos_nutricionales_acuicultura

Dantagnan, P., Hernández, A., Cabrera, A. & Swiderski, N. (2020). Formulación, fabricación y evaluación de dietas para peces. Salmonexpert. 10(84). 38-49. https://bit.ly/3PS1LA4 
Hoyos, J., Villada, H., Fernández, A. y Ortega-Toro, R. (2017). Parámetros de Calidad y Metodologías para Determinar las Propiedades Físicas de Alimentos Extruidos para Peces. Información Tecnológica, 28(5), 101-114. http://dx.doi.org/10.4067/S0718-07642017000500012
Salmonexpert. (Septiembre 26 de 2022). Estudios detallan beneficios de utilizar aceite vegetal en dietas de salmones. Noticias. https://bit.ly/43j6E81

Revolutionizing confectionery: LipidPlus transforms plant-based sweets with milk fat replication
Find out about our plant-based technology applicable to confectionery and other food applications that mimics the physicochemical and functional attributes of milk fat.


Vegetable oils in salmon nutrition
We work to achieve a salmon feed that is sustainable and has great nutritional value.

Maximizing cost efficiency with Mirror High Oleic technology in commodity oils
Say goodbye to the limitations of high oleic oils with Mirror High Ole…

How lipids could grant potential metabolic benefits
Find out how we identified some potential benefits in a specific combination of lipids.